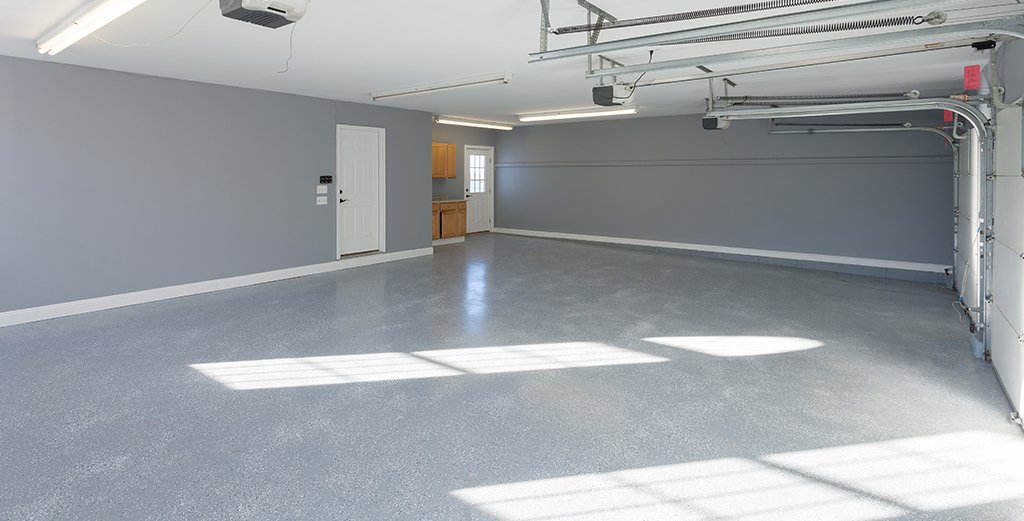 COVER YOUR UGLY CONCRETE FLOOR TO 'LIKE NEW' CONDITION WITH STUNNING LOOK
Why Epoxy Coating?
Epoxy is one of the strongest binding agents created by modern technology. By mixing it with either flakes, quarts/sand, or pebbles, we can offer a non-porous, sanitary, stain and scratch resistant, heavy duty yet appealing floors. 100% Solid Epoxy Floor System protect and rejuvenate old/ugly concrete surface.
Solid Epoxy
We are proud users of the highest-grade epoxy available in the market. Solid Epoxy is durable enough by itself, but when blended with a few flakes for decorative purposes, we can achieve a unique and beautiful finish. The result is a beautiful surface that is affordable and perfectly serves its purpose.
Epoxy Flakes
Full Flakes floors are commercial which make them more tough, durable and stain resistant. Created from three parts- the base coat, the flakes pattern, and the top coat. These specific Components are important to us. Flakes can be tailored specially to your needs. This product is especially beneficial to high traffic areas such as garage and driveways.
Metallic Finish
Metallic is interior grade 100% solid epoxy floor coating system. The outcome is a smooth glass like finish that has a unique and subtle reflective sparkle. No two floors will ever look the same. There are endless techniques, designs and styles that can be created that you can call your own.
Decorative Flakes
Flakes are unique medium that are used for decorative system.  It offers a luxurious look  yet affordable solution. Also provides  durable epoxy surface.